Back To School Stress Relief
On your mark, get set, go! It feels like that once Back To School season rolls around doesn't it?
There is so much to do…
The kids need new clothes
School supplies – what is needed, where to get them, how to get a good deal
School registration and pictures
Routine changes shake everyone up
The kids don't want to get up early after sleeping in all summer
There is anxiety about friends and enemies and new teachers and what they will learn
The kids are tired and cranky when they get home after a hard day of school (Mom and Dad are too)
New activities are starting and you need to take the kids to and fro and figure out where to go
and even more
A parent's job is never done.
Starting a new school year should be fun and exciting. The reality is you probably need some back to school stress relief.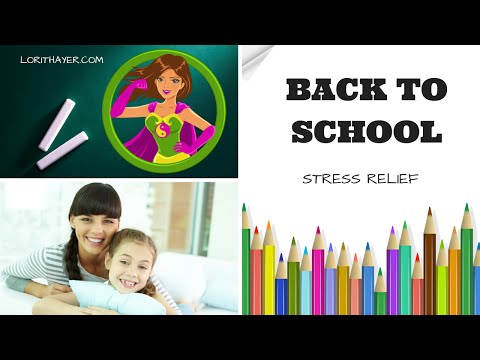 Join me in this video to experience some back to school stress relief. We will use a simple mind hack to let go of that stress so back to school can be a fun and exciting time rather than stressful.
Are you stuck in overwhelm? Is there too much to do? Click now for my 15 minute stress relief formula.

Disclosure: Please note that some of the links on this site are affiliate links and I will earn a commission if you purchase through those links. These are all resources that I am recommending because they are helpful and are companies that I trust, not because of the commissions that I may earn from you using these products. Please do not spend money unless you really need the resource and it will help you reach your goals.

{ 0 comments }